Are you currently a transportation provider?
Access our Vendor Portal where you can:
View available trips
Review trip
Cancel trip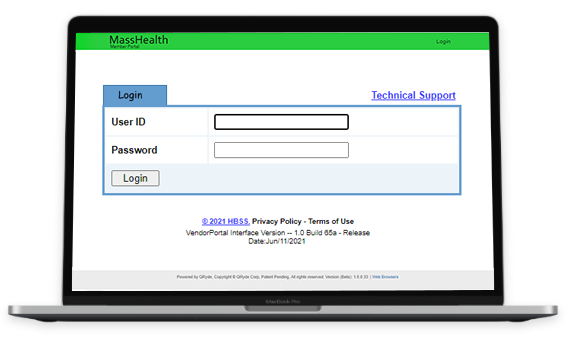 What is a Transportation Provider and how do you contract with MART?
Human Service Transportation (HST) is a statewide coordination initative that uses a Broker, like MART, to contract out transportation for eligible consumer members. Transportation Providers are the vendors that hold these contracts with MART (the Broker). The following list of transportation providers have a current contract for brokerage service:
Many Transportation providers are hiring drivers and monitors:
Many transportation providers that provide human service trips are hiring statewide. If you are interested in applying to drive or serve as a monitor to help consumers access key health and social services, contact the transportation providers in the list below to find out how to apply.
Now get instant access by MART's Transportation Provider Apps
Mobile & Web Apps for Vendors
MART in partnership with QRyde is offering Transportation Providers with a scheduling and dispatching site (QRyde Web Portal), as well as two mobile apps to help assist you in your MassHealth ride operations.
Confirm Billing
The use of these apps comes with access to the QRyde web portal which allows the transportation providers to Enter their drivers, Accept new work (like the vendor portal) and Assign drivers to rides. The benefit of these apps will allow you additional flexibility in accepting work without having to be tied to your computer as well as the ability to push changes, messages and work to your drivers via the app in real time. Additional benefits also give gps tracking for you to monitor your drivers' progress and have confirmed information for billing purposes.
This is a new feature available to contracted transportation providers that that are providing Mass Health services for MART's Brokerage and is a requirement of your current contract with MART. The QRyde web portal will allow you to accept new work, like the vendor portal, but with the ability to create drivers, assign drivers the work, and push rides out to your drivers in real time (in conjunction with the use the Driver App).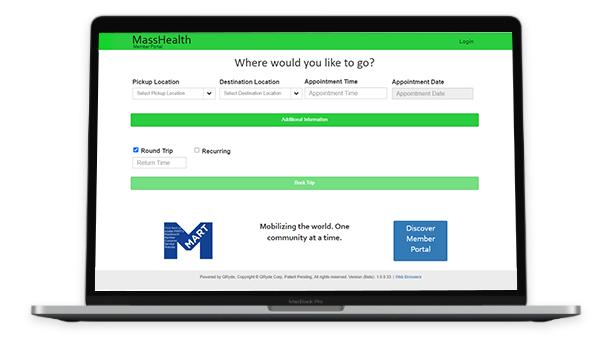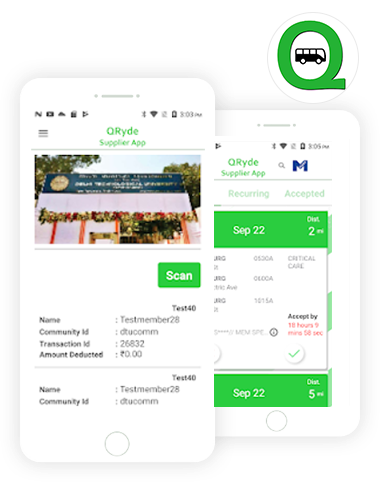 The Supplier App is an mobile app for transportation provider dispatchers to accept work from MART on a smartphone (Android or iOS) and to dispatch rides to drivers. This app would allow you to accept work outside the office and not be tied to the vendor portal via your desktop.
CLICK HERE to view the QRyde Supplier FAQs and Instructions.
Download the QRyde Supplier mobile app now. It is available on both Android & iOS
System Requirements: iOS: OS Version 12 and higher Android: OS 19  and higher
YouTube Tutorial
Click below for a YouTube Tutorial Video on how to use the QRyde Supplier App.

The Driver App is an mobile app that enables the drivers of the transportation providers the ability to perform the rides and accept new ones.
Download the QRyde Driver mobile app now. It is available on both Android & iOS
System Requirements: iOS: OS version 12 and higher; Android: OS 16  and higher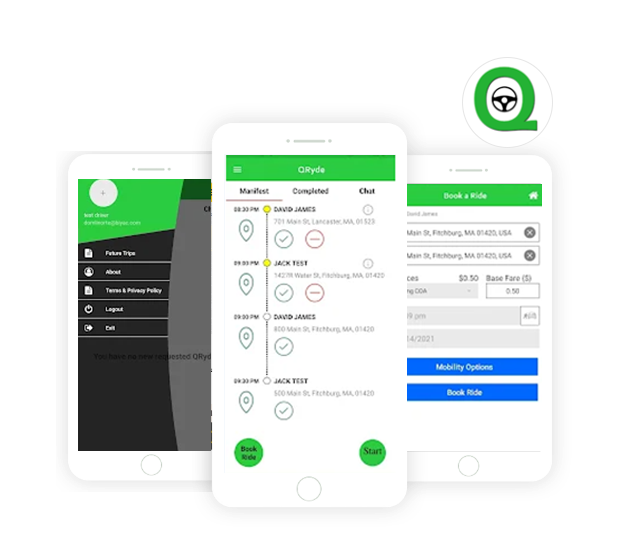 CLICK HERE to share feedback to the Human Service Transportation office on apps and online portals to schedule MassHealth PT-1 rides.
MART Contacts for Vendors
MART has created email groups for the convenience of our Transportation Providers. MART strongly encourages all vendors to utilize these groups; not email or leave telephone voicemails for individual staff. This group email will allow us to respond in a timely manner as multiple staff will be receiving the emails.
The groups are as follows :